Are you eager to know what a good headshot looks like? If that's why you're here, I am happy you found us. 
Here is what we call a good headshot: a headshot that gets you that acting gig (auditions), job, interview, recognition, respect, or contract you're pursuing. 
Most people downplay headshots' influence until they learn in a hard way. Your headshot can help recruiters form an opinion about you. So, be careful of the kind of headshots you present when job hunting. 
Check out what a good headshot should look like. 
What Does A Headshot Look Like? 
You can tender any photo to a movie director or on platforms like Actress Access or Backstage. But keep this in mind: if you aren't getting invites, something isn't right, and your headshot could be one of the culprits.   
How is a simple headshot capable of such a huge loss? Three things transpire when your headshot isn't good enough.
1: If your headshot looks unprofessional, it will make you look unserious for the acting role or job you're pursuing. 
2: The producers can deduce that you don't match the role from your headshot. They'll conclude that you don't look like the character they need for the role.
3: The producers or potential employers can decide if your resume or reel is what you are by merely looking at your headshot. 
A headshot can make or mar your chances of landing that acting role or job you're pursuing. So, do whatever you can to make it top-quality. 
Below is an example of a terrible headshot versus a good one. Check out the comparison. 
Image 1: Bad Headshot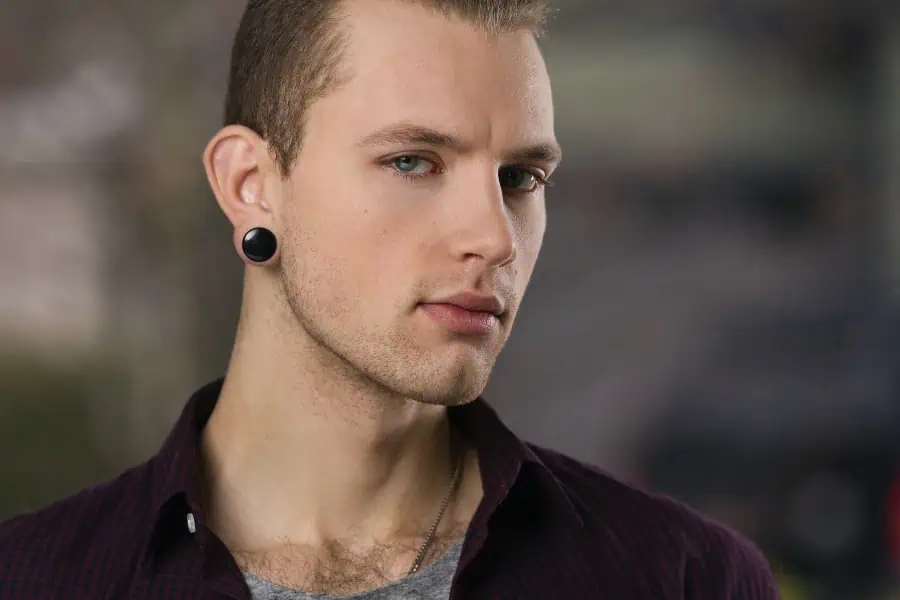 Reason – No eye contact and head tilted to one side. Hands raised above shoulder. She's also not positioned centrally.   
Image 2: Good Headshot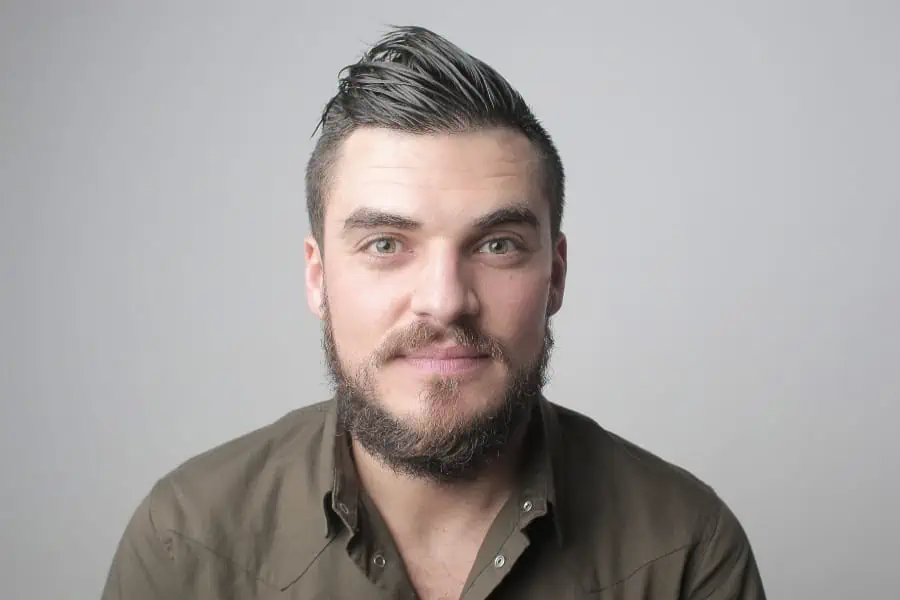 How To Get A Good Headshot: 9 Factors To Consider
You can get a good headshot that will help you win auditions and eventually land your dream acting job or blue-collar job. If your potential employer requests a headshot, don't fret! Consider these factors to get a game-changing headshot. 
1: Be ready to splash the cash:
Spending money while job-hunting may not seem appealing to many people. Besides, you don't know if you'll land the role. 
But then, to increase your chance of securing auditions, be ready to splash the cash. Get ready to hire a professional headshot photographer who understands lighting and posture and has a good-quality camera. Let a professional take your headshot. 
2: Keep your expression natural:
Your facial expression matters a great deal. It can make or mar your headshot. 
How should your expression be? Keep it professional but natural. Your face shouldn't have tension. Instead, you must show your professionalism, confidence, personality, and calmness via facial expression. 
If you're seeking an acting role, this tip could help you to nail it, particularly since you're new in the industry. Let your potential employers consider you as an experienced actor or actress when they look at your headshot. 
The most important thing is winning the audition. It is just like securing a job interview. Employers check thousands of resumes (headshots for actors and actresses) and pick only a handful of applications for one-on-one interviews or auditions. 
So, if you can secure the interview or audition, you are almost there. 
3: Take an accurate shot:
When you hire a professional headshot photographer, you need to remind them of what you plan to use the headshot for. This will help guide them while taking the shot. 
Headshot editing is one thing you can do to make your headshots more captivating. However, you don't need to over-edit the headshot. Just do light but professional editing, and let the photo appear original. 
A Handy Tip: Use a recent headshot. Your potential employer or producers want to see how you look so that they can decide if you're a good fit before they invite you to audition.  
Take recent headshots to reflect your new look. You can take new shots every 1 to 2 years or as required. 
4: Ensure you remain focused:
There's no reason for you to camouflage with distracting clothing, makeup, or elaborate backgrounds. You don't need to. 
Furthermore, studio lighting is used to shoot indoor photos. And the backgrounds of these photos are black, gray, or white color. It can  also be a flat backdrop or even a blurry background. 
What about outdoor pictures? You will notice something unique about professionally captured headshots. The focus is always on the person captured because of the background used. In other words, the headshot's background is blurred, so the focus will be on the person in the photo. 
Whatever option you settle for, ensure you choose the right outfit. Don't wear an outfit that will blend with the background. Instead, wear an outfit that will differentiate you from the background or make your image pop. 
A Handy Tip: You can wear sunglasses if you are used to doing so. There's no issue with wearing sunglasses in headshots. 
However, keep in mind that producers or potential employers will perceive it differently. While some might not see it as a big deal, others may think otherwise. 
5: Follow basic photo formats: 
What are the primary formats you're expected to follow? The first is about the color. Ensure your headshot is colored. Next is to take the shot from the chest up. 
You don't have to show your hands in your headshot. Keep them off the photo.   
6: Choose the proper clothing:
What should you wear for your headshot? The first piece of advice is to wear clothing you're comfortable in. Secondly, wear something you love wearing and feel confident in. 
Solid colors are great for headshots, so consider wearing one. Another thing is your jewelry. You don't need to wear jewelry in a headshot. Take them off. 
As I said before, you can wear eyeglasses if you feel confident wearing one and have been wearing one. However, keep in mind that some potential employers may frown at the glasses you're wearing. So, keep that in mind. 
7: Consider a headshot with and without a beard:
Do you love taking headshots with a beard? You're not alone. However, have you ever thought there's a possibility that the beard could be hurting your chance of landing a job interview?
You cannot tell if a beard will hurt your chances of landing your next job. So, the best thing to do is take two shots: one with a beard and one without a beard. Let your potential employers see how you look with and without a beard.  
A Handy Tip: Do you look better with a beard? If yes, then consider taking headshots with your beard intact. Again, note that if you take headshots with and without your beard, some producers may want you to grow your beard in between your movie roles. 
That means you will spend more time than expected on a movie.
8: Forget about the selfie for now:
Most individuals tend to strike a selfie pose when taking headshots. If you're one of them, I forgive you! We're in an era where social media has become part of our lives. It has become the center of many people's happiness. 
Most people cannot live a day without checking their social media accounts for messages or the latest news. People even spend more time on social media than talking to their spouses. 
But keep this in mind. Headshots and selfies are different. When taking a headshot, you cannot place your hand on your hip and tilt your head to one side. You have to stand erect and look natural and professional. 
9: Consider cropping your headshot:
Your headshot isn't complete without cropping. You need a professional to crop it to suit the recommended format.
Here is what you should know if you send your headshot to UK casting directors. Consider getting a closely cropped shoulder and head headshot. That's what UK directors like. 
Here is what you should know when sending headshots to casting directors in the United States. Your profile should have a US-style headshot. This is a much closer crop of your image, showing more of your body. 
Conclusion
What does a headshot look like? A good headshot gets you that acting role or job you have been pursuing, that headshot that places you ahead of thousands of applications vying for the position you are seeking. 
Movie directors can create an impression about you by merely looking at your headshot. They can decide if you're a good fit for the role via your headshot. 
So take a quality headshot. Don't compromise. Hire an expert to handle your headshots. And always remember to submit fresh headshots.